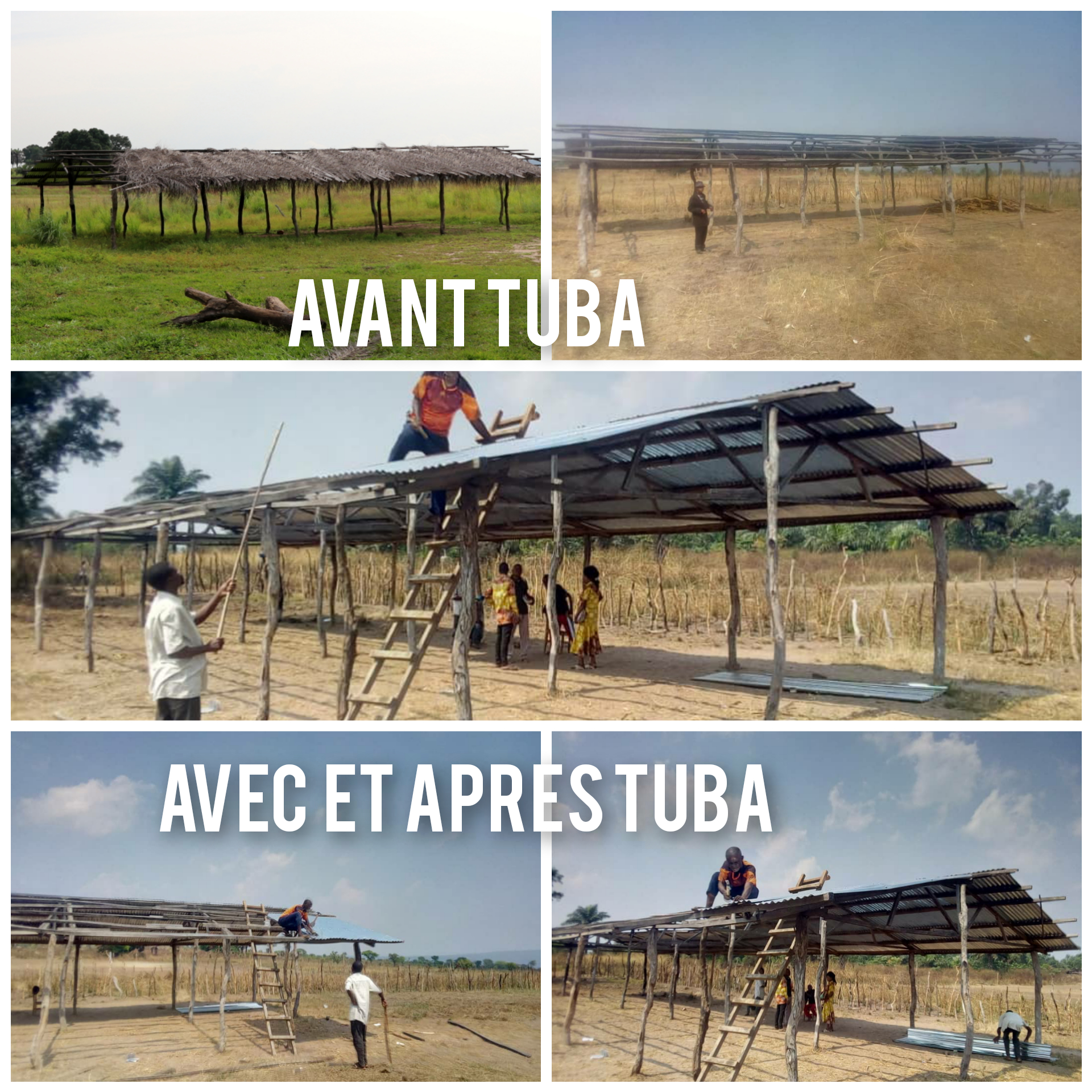 Multipurpose Hall
TUBA is offering to Malela village a multipurpose hall. Students,  farmers and others will use this hall for multiple program.
 $5= 1 corrugated Iron cost.
We have 15. 
45 are needed. 
Your financial contribution is needed.
Construction à Malela de notre Salle Multiservice. 
Malembe malembe.
Mwendo ya Gambiya, 
Petit à petit, 
One step at a time.
Une tôle coûte $5 vos contributions  sont attendues.
 Nous avons déjà 15. 
45 manquent.