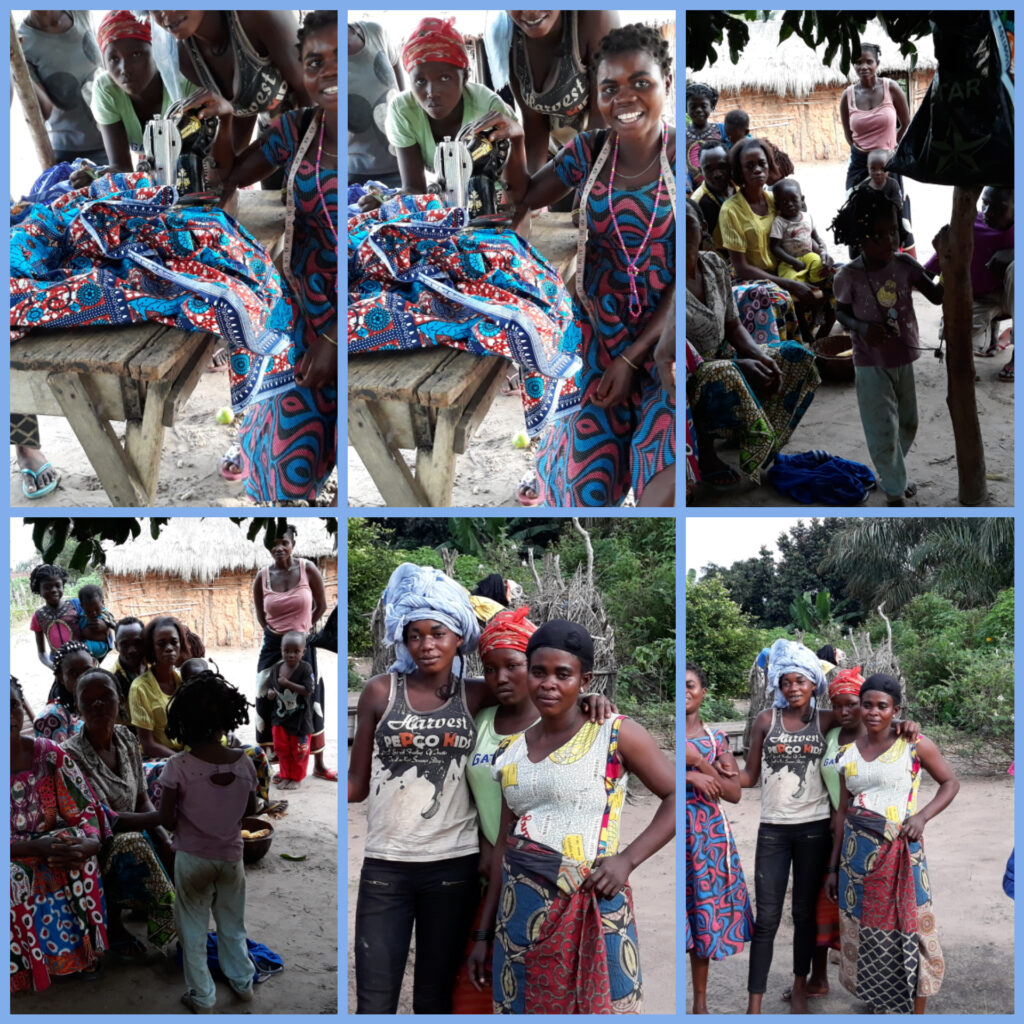 Malela: kana nge ke na machine a coudre ou $120 sadisa bana ba nkento yayi ya Malela. Machine mosi kaka ke na bwala yayi pour 20 bana ba nkento ya ke zo longuka kutunga. Bo ke kuisaka awa kansi kima kusala kele ve.  Kana kisalu kele ve mingi ke na kukatuka sa na kuenda na ba mbanza ya nene kusosa "lujingu". 
ces groupes des femmes travaillent avec TUBA mais aspirent a devenir couturieres. Il n' ya qu une machine pour 20 qu'elles sont. Nous avons besoins des dons en nature comme une machine a coudre ou plus. Avec seulement  $120 nous pouvons avoir une machine a coudre. Avoir de l'emplois va les aider a eviter la prostitution et a attrapper le SIDA et les MSTs.
These women 20 of them works at TUBA agribusiness this is a seasonal work. They want to learn to be a seamstress but the village has one sewing machine. We are asking for more sewing machines or $120 donations to help create jobs for them but also to keep those vulnerable for moving to the city where they are forced to prostitution and or HIV or STDs.